Wrestling Legend Bray Wyatt Passes Away at 36: Professional wrestling legend Bray Wyatt has passed away at the age of 36. The cause of death has not yet been released.
Wyatt, whose real name was Windham Lawrence Rotunda, was born in Brooksville, Florida, on May 23, 1987. He began his professional wrestling career in 2009 and signed with WWE in 2012.
Wyatt quickly rose through the ranks of WWE, becoming one of the most popular and successful wrestlers in the company. He is best known for his unique characters, including the leader of The Wyatt Family, the host of the Firefly Fun House, and the Fiend.
Wyatt's characters were often dark and sinister, but they also had a deep psychological complexity that made them resonate with fans. He was a master storyteller and his matches were always must-see events.
Wyatt was a two-time WWE Champion, a one-time WWE Universal Champion, and a one-time WWE SmackDown Tag Team Champion. He was also the winner of the 2017 Royal Rumble match.
Wyatt's passing is a major loss for the wrestling world. He was a true original and his creativity and charisma will be missed. Our thoughts are with his family and friends during this difficult time.
Wyatt's Impact on Wrestling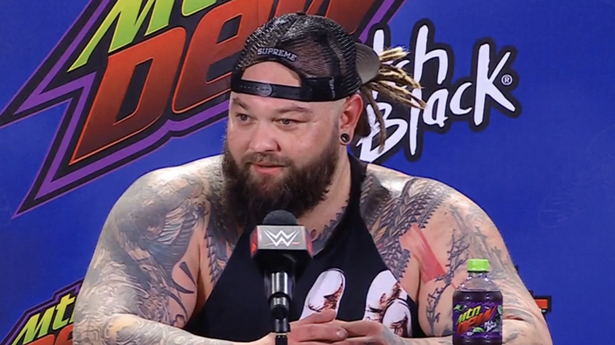 Wyatt's impact on wrestling was profound. He pushed the boundaries of storytelling in the industry, blurring the lines between reality and fiction in ways that both shocked and enthralled audiences. His cinematic matches, such as the Firefly Fun House match at WrestleMania 36, added a new dimension to the art of wrestling entertainment.
Beyond the ring, Wyatt's ability to connect with fans on a deep emotional level set him apart as a truly special performer. He was a master of creating characters that were both relatable and terrifying, and he used his platform to explore complex and challenging themes.
Wyatt's legacy in wrestling is undeniable. He was one of the most innovative and creative wrestlers of his generation, and his influence will be felt for years to come. He will be remembered as one of the all-time greats.
Tributes Pour in for Bray Wyatt
Tributes have been pouring in for Bray Wyatt since the news of his death broke. WWE released a statement saying that Wyatt was "a visionary who took risks and reinvented himself time and time again."
Fellow wrestlers have also taken to social media to pay their respects. Roman Reigns said that Wyatt was "one of the most creative and unique minds in our industry." Seth Rollins called him "a true original" and "a friend to everyone he met."
Wyatt's fans have also been mourning his loss. Many have taken to Twitter to share their favorite memories of him. One fan said that Wyatt was "the reason I got into wrestling." Another said that he was "a true artist" and "a legend."
Wyatt's death is a major loss for the wrestling world. He was a unique and talented performer who will be remembered for his creativity, charisma, and impact on the industry.